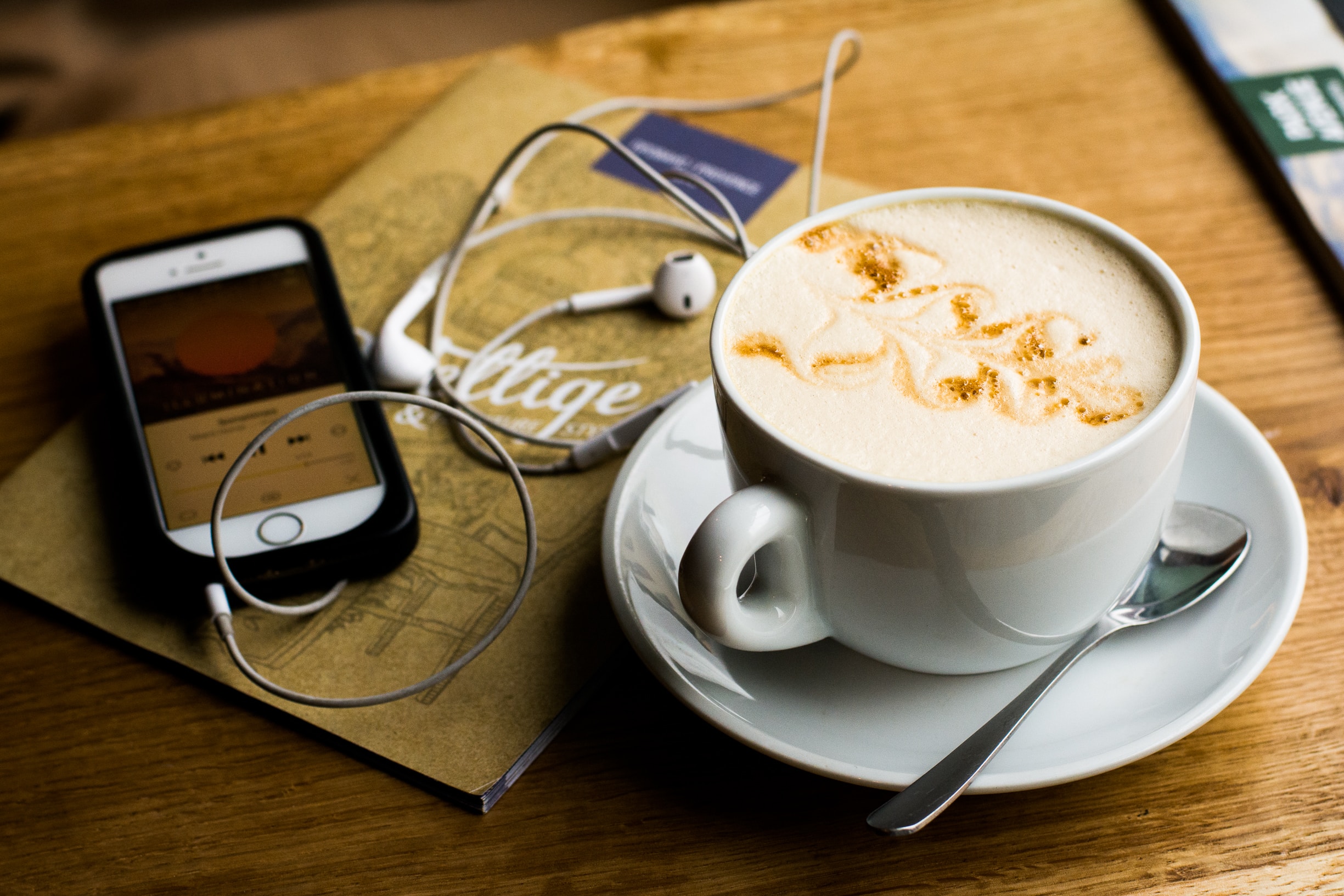 Best Podcasts for English Learners
Why listen to podcasts?
We all lead busy lives and finding time to practice your English can be difficult. It can seem impossible to fit practicing a language in between work, family life and exercising! If this is the case podcasts may be the answer. This blog will look at why podcasts can be beneficial to English language learners and provide recommendations on where to find the best podcasts.
You can listen at anytime
They enable you to combine your busy day-to-day schedule and learning a language. You can listen to them anytime and anywhere, for example, running on the treadmill, commuting to work or relaxing on holiday. There are no time restrictions so they can be downloaded and listened to at any point during your day.
Listen to a variety of dialects and accents
Here in the UK we have multiple different dialects and other English speaking countries such as Australia, New Zealand and America have varying accents too.  Listening to podcasts provides an opportunity to listen to these diverse accents as they are presented by people from all over the world.
Idiomatic language
You can also increase your knowledge of idiomatic language. Idioms are frequently used in everyday English language and can be difficult for English learners to decipher. Due to the conversational nature of podcasts these phrases are used often. You may hear expressions such as 'to make a long story short' which means to briefly summarise a story or 'it's not rocket science' which indicates that something it simple to understand.
Stop, rewind and slow down
Having the opportunity to rewind and re-listen to audio is also a huge advantage. Missing vocabulary can be frustrating when learning but podcasts allow you to stop, rewind and listen again.   Unlike listening to the radio many apps also allow the listener to slow audio down. While the speaker may sound unusual at half speed, it is a great learning tool.
Sometimes there are transcripts
Importantly for language learners some podcasts come with transcripts. The ability to read along with an audio file can be beneficial. This way you get to practice your reading as well as listening.
Severnvale Recommendations
Often free and easily accessible, here are Severnvale Academy's recommendations of where to find the best English language podcasts. Click on the links below to get downloading.
Download the app or listen online to hundreds of free podcasts on a variety of topics including sports, news, television and comedy; there is something for everyone. Continually updated with new content it is a treasure trove of different dialects and accents for English language learners to conquer. Staff favourites include, 'The Now Show' and 'You're Dead to Me', a history podcast for people who don't like history.
TED is dedicating to spreading ideas on topics covering anything from science to business to global issues.  Frequently talking to some of the world's most interesting people episodes are often inspiring, creative and powerful.  Check out Adam Grant's show on optimising your work life balance, which also includes transcripts.
Designed to improve comprehension and vocabulary, LearnEnglish is aimed at pre-intermediate to intermediate learners.  Episodes cover anything from fictional drama to jokes and quizzes and are accompanied by transcripts and interactive exercises.
A great podcast for those with restricted time, Six Minute podcasts are a great resource for English learners.  The short episodes come complete with transcripts, vocabulary builder and questions as well as a variety of options for different levels.  What's more, they even have specific episodes for tricky grammar!
If you want to practice listening and develop your business English then this one is for you. The episodes focus on a range of business topics including talks, presentations, and dialogue. It is suitable for listeners of an upper intermediate level and includes transcripts and exercises.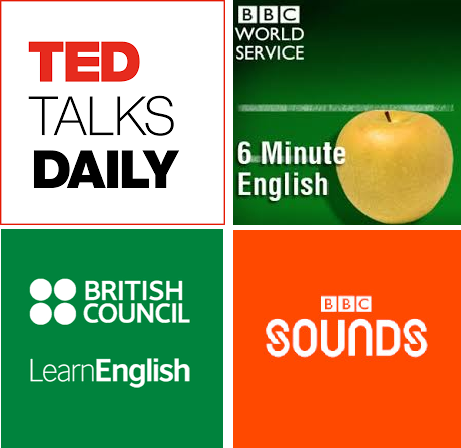 Vocab Buster
Podcast – A digital audio file made available on the Internet for downloading to a computer or mobile device, typically available as a series, new instalments of which can be received by subscribers automatically.
Presenter- A person who introduces and appears in a television or radio programme.
Dialect- A particular form of a language which is peculiar to a specific region or social group.
Accent- A distinctive way of pronouncing a language, especially one associated with a particular country, area, or social class.
Idiom- A group of words in a fixed order that have a particular meaning that is different from the meanings of each word on its own