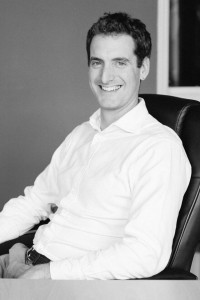 Ed and Caroline manage Severnvale as a husband and wife team. Ed's objective is to ensure everyone gets the most out of their time at Severnvale and ensures the personal touch is always there for our new, current and returning students.
In his free time he enjoys the outdoors, good food and loves to ski!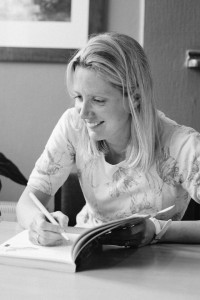 Caroline
Principal, Director
Principal, Director
Caroline trained and practised as a London City lawyer before moving into teaching law and English. In her spare time, she likes keeping fit and enjoys cooking for her family and friends.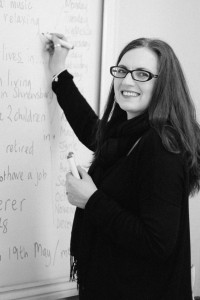 Jane has over 20 years of experience at Severnvale and enjoys helping students communicate in the most efficient and effective way – and do it with a smile on their face!
Most likely to be described as lovely, lively and (sometimes) loud!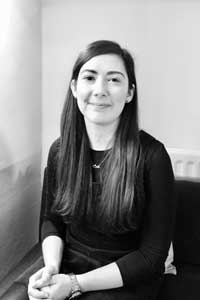 Katie
Student Admissions and Welfare Assistant
Katie will be ready to welcome you to Severnvale when you arrive and will make sure all of your questions are answered. Her contagious smile and friendly personality will make sure your time here is thoroughly enjoyable!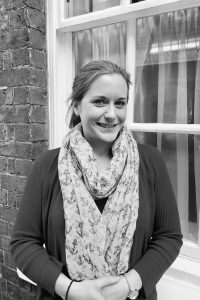 Laura
Accommodation, Finance and Welfare Officer
Laura is passionate about ensuring our students' time outside the school is as comfortable and enjoyable as possible. Since joining Severnvale, she has been fantastic at placing students with our wonderful host families and is very approachable for any questions you may have during your stay.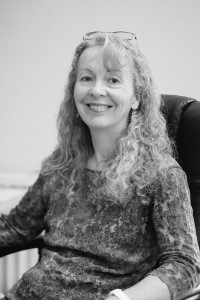 Bev brings a wealth of business English teaching experience to Severnvale. Prior to joining the team she spent time training corporate clients in both Switzerland and Germany, specialising in in a range of areas including the financial, industrial and service sectors.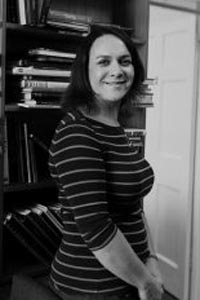 Catherine is an experienced member of the team and has been teaching at Severnvale since 2013. She also runs our junior course excursions. She has experience of teaching General English, Exam English and Business English.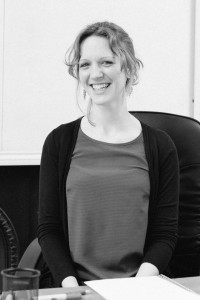 Charlie particularly enjoys seeing students develop their communicative abilities and grow in enthusiasm for using natural English.
Most likely to be described as: creative, encouraging and quirky!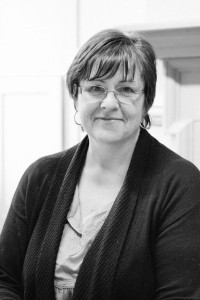 As our main housekeeper, Hazel has been keeping Severnvale looking beautiful for over 10 years – it has been quite an achievement keeping the Grade II listed staircase and 17th century building in such good shape.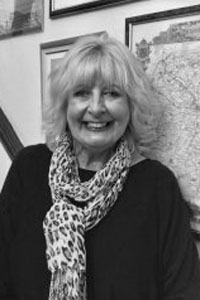 Chris is lovely and bubbly, always happy to serve our students at the coffee bar and loves making everyone feel welcome. She enjoys getting to know each student and always does so with the friendliest of smiles!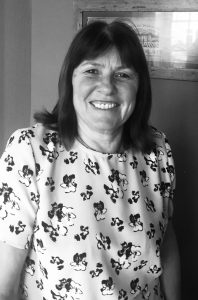 Jill is always smiling and chatting with the students at the coffee bar. She serves a fine cup of English tea and always on hand to ensure you will never go thirsty!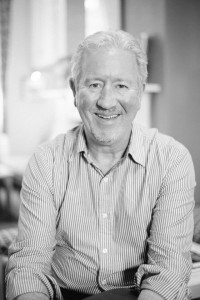 As one of the founders of Severnvale, John provides a wealth of experience to the teaching team. He has an encyclopaedic knowledge of the history of Shrewsbury and a story for every occasion!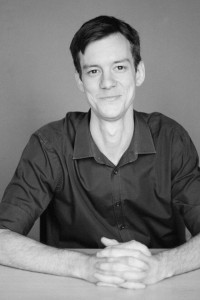 Laurence has the desire to help build a student's confidence so they can feel good about using English.
Most likely to be described as observant, supportive and inquisitive.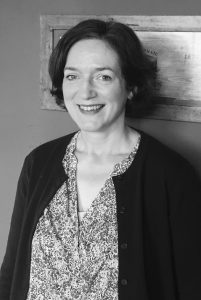 Lucy is fluent in German having lived there for 25 years but has returned to England where she specialises in teaching Business English particularly in the Financial and Insurance Sector.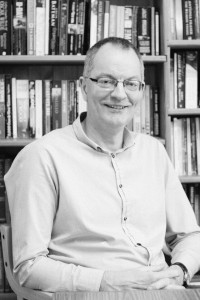 Tony
Teacher & Examinations Officer
Tony uses his experience teaching English to bring out the best in his students.
Most likely to be described as kind, consistent and keeps everyone amused.
Complete this form to find out how much your course might cost. We can answer any questions you have if you want to tailor the course to better suit your needs and budget.    
Our Team - a perfect mix of experience, personality and motivation which enables our students to really thrive. Read about the people who make Severnvale Academy the success that it is.
Read more about Severnvale Academy, our town, our courses and exams and learn some useful tips for improving your English language skills.                                                            
Severnvale Academy
25 Claremont Hill
Shrewsbury
Shropshire
SY1 1RD
United Kingdom